In 2021 HDC MidAtlantic is celebrating its 50th anniversary. Since 1971 HDC has been working with our neighbors to create real change and meaningful connections by creating, preserving, and strengthening affordable housing communities. Throughout the course of the year we will be sharing stories from this rich history, beginning with the development of our first housing communities in Columbia, PA.
Follow us on Facebook, Twitter, and LinkedIn for stories, images, and fun facts from across the decades, and for highlights of our present achievements and vision for the future.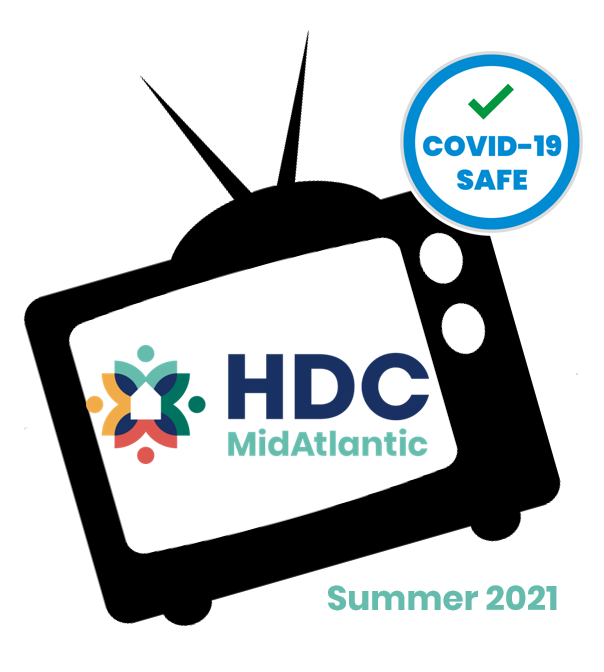 And, stay tuned for HDC-TV, an action-filled, high-impact adventure honoring our 50-year commitment to building hope and opportunity. We will be celebrating our five decades of work through five epic episodes that you won't want to miss. Coming to a home theater near you early this summer!
---
We could not have gotten this far without our partners. HDC's 50th anniversary belongs to us all. THANK YOU to each of our corporate sponsors for your generous support in 2021!
LEGACY LEADERS

---
COMMUNITY COLLABORATORS

---
DECADE RENEGADES

---
PARTY PLANNERS

---
ANNIVERSARY ADVOCATES