HDC MidAtlantic has been awarded $100,000 from NeighborWorks America to support the organization's real estate development goals. The award was granted from the NeighborWorks America Growth Cohort, which supports a group of 12 NeighborWorks America network member organizations from across the country who are focused on increasing their portfolio size by 50% to 75% over the next 5-7 years.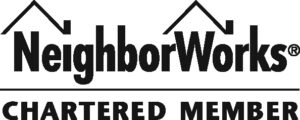 Every day HDC hears stories of residents struggling to find housing that meets their needs. For every resident who has found housing in an HDC community, there are countless more seeking the same opportunity. Nationwide there are only one third of the available and affordable homes needed for America's most vulnerable households. HDC's goal of creating more affordable housing is a direct response to this ongoing need.
"NeighborWorks has continued to be a valuable and committed partner of HDC's mission and we are thankful for their support of our bold goals to expand affordable housing," said HDC President and CEO Dana Hanchin. "Through its participation in the Growth Cohort, HDC has been able to strengthen its capacity to advance its mission, and we are thankful for this opportunity to not only receive support for HDC's work but to also support our peers and fellow champions for the greater good across the country."
While the Cohort offers funding opportunities to support HDC's growth, it also offers opportunities to share knowledge and discuss trends and challenges with peer organizations. HDC joined the Cohort in 2019 to support its goal to continue to expand and preserve housing affordability through a broad array of development approaches and acquisition opportunities.
Recent examples include the completion of The Flats III, the third of a multi-phase development in Wilmington, (DE), adding 77 new affordable apartments; the development of Beach Run Apartments, a housing community with 51 new apartments under construction in Fredericksburg (PA); and the creation of the Apartments at College Ave, the first phase of a multi-use, mixed-income development in Lancaster (PA) currently in early plans to build 60 new apartments.
In addition to the most recent $100,000 grant, HDC has also received two $25,000 grants from NeighborWorks America to support the organization's growth strategy.
About NeighborWorks America
For more than 40 years, Neighborhood Reinvestment Corp., a national, nonpartisan nonprofit known as NeighborWorks America, has strived to make every community a place of opportunity. Our network of excellence includes nearly 240 members in every state, the District of Columbia and Puerto Rico. NeighborWorks America offers grant funding, peer-exchange, technical assistance, evaluation tools and access to training, as the nation's leading trainer of housing and community development professionals. NeighborWorks network organizations provide residents in their communities with affordable homes, owned and rented; financial counseling and coaching; community building through resident engagement; and collaboration in the areas of health, employment and education.