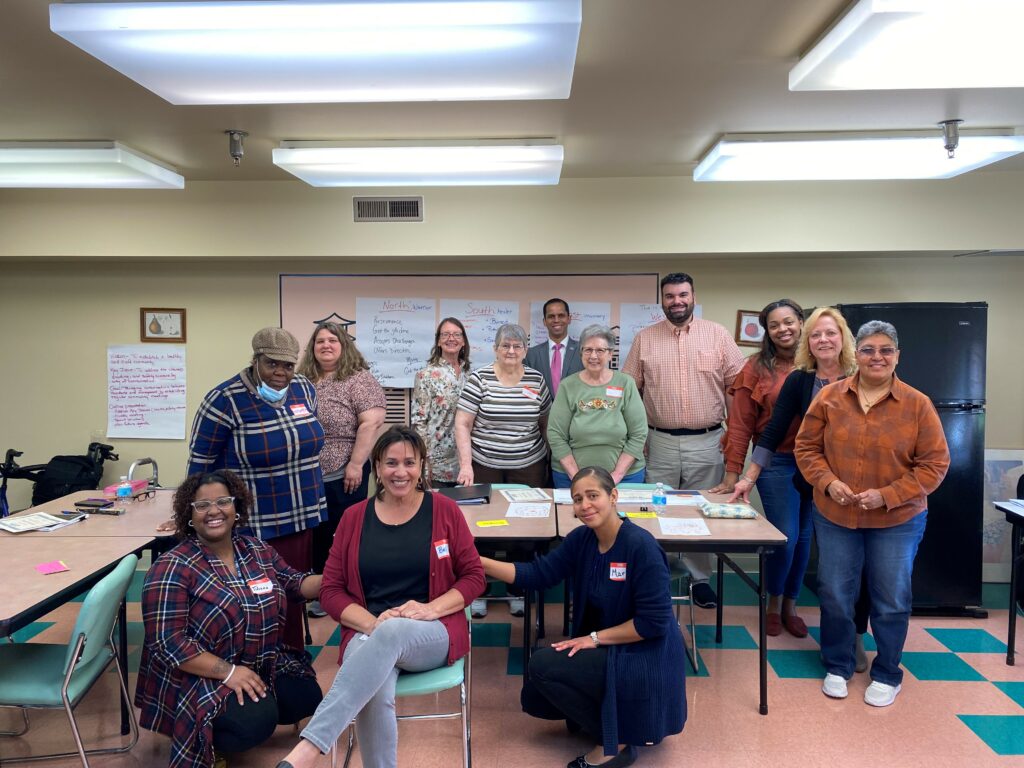 The Resident Academy of Leadership and Inspiration (RALI) is an initiative for HDC residents to build leadership skills, relationships network, and create plans to improve in their communities.
Our Resident Services team provides critical supports to HDC residents, connecting them with services and resources that add to their quality of life. This work includes giving individuals opportunities to develop leadership skills, build community with their neighbors, and use their voice to improve their quality of life. RALI engages residents in a series of training workshops over the course of several days. The trainings cover a wide range of leadership topics including defining leadership styles, identifying community change strategies, asset mapping, communication skills and how to plan, implement and evaluate a community project. At the completion of the trainings, RALI graduates work together on the community project they identified. Past projects have included establishing more regular community meetings between residents and staff to improve communication and caring for community gardens.
RALI is in its first full year of operation. To date, 8 residents have participated in these trainings. The Resident Services team aims to run two RALI trainings per year. Our most recent RALI took place at Penns Common Court Apartments in Reading, PA with residents from both Penns Common and Market Square Apartments.