This month we continue our recurring spotlight on leaders at HDC by celebrating the work of Sharlene Woodruff. As one of the longest-serving members of our team, she has been an active part of more than thirty years of HDC's history.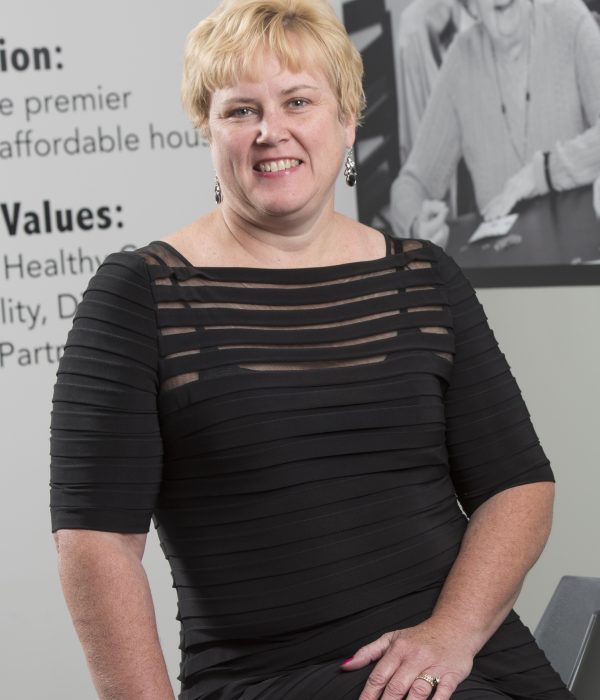 Tell us a little about yourself and your history with HDC.
I'm from the southern end of Lancaster County, and started at HDC 32 years ago on June 30, 1989. I responded to an ad in the newspaper to replace an accountant who was about to retire. It's safe to say that a lot has happened since answering that newspaper ad, but I'm still so happy and proud to be with HDC.
What does HDC's mission mean to you…what is your why?
It's pretty simple when I think about it: we're giving someone a home. Your home is your nest, it's where you are comfortable and where you feel at peace. And by filling the basic need of housing to someone, we are providing them a sense of peace. That really resonates with me and it's the reason why I'm still with HDC after 32 years; that reasoning is in my heart and will never leave!
What are you proud of during your time at HDC?
When I started in 1989, the Low-Income Housing Tax Credit was a fairly new program. HDC was one of the only organizations locally to successfully use the program for two real estate developments, and 30 years later we've used the program dozens of times.
I also have a very loyal staff, which is hard to find. HDC has always felt like a family. There was a short period of time when I had to step in as interim CEO after a former CEO stepped away and my team supported me through the transition. We work hard, but take time to celebrate, too! We're supportive of each other and are proud of each other when we succeed. It's another one of the reasons why I'm still here.
I'm really most proud of how we have grown and succeeded. We have had financial ups and downs during my time, even some sleepless nights. But we made some great business decisions, and we are now a stable, growing organization that is turning 50 and is providing hope and opportunity to thousands of residents.
What do you see in the future for HDC?
I see us only growing to serve more residents, and I am excited to see how our resident leaders continue to grow and work together to inspire their communities and our neighborhoods.
Stay tuned for another leadership spotlight in our next newsletter!
---