Since its inception in 1983, NeighborWorks Week showcases how the network strengthens communities and celebrates collective impact. Held June 5-12th this year, it is a time to not only to give back in communities, but also acknowledge the thousands of volunteers, partners, and stakeholders who support NeighborWorks and its critical mission. In the Commonwealth of Pennsylvania, there are only eight non-profit organizations that have been accepted into the NeighborWorks network.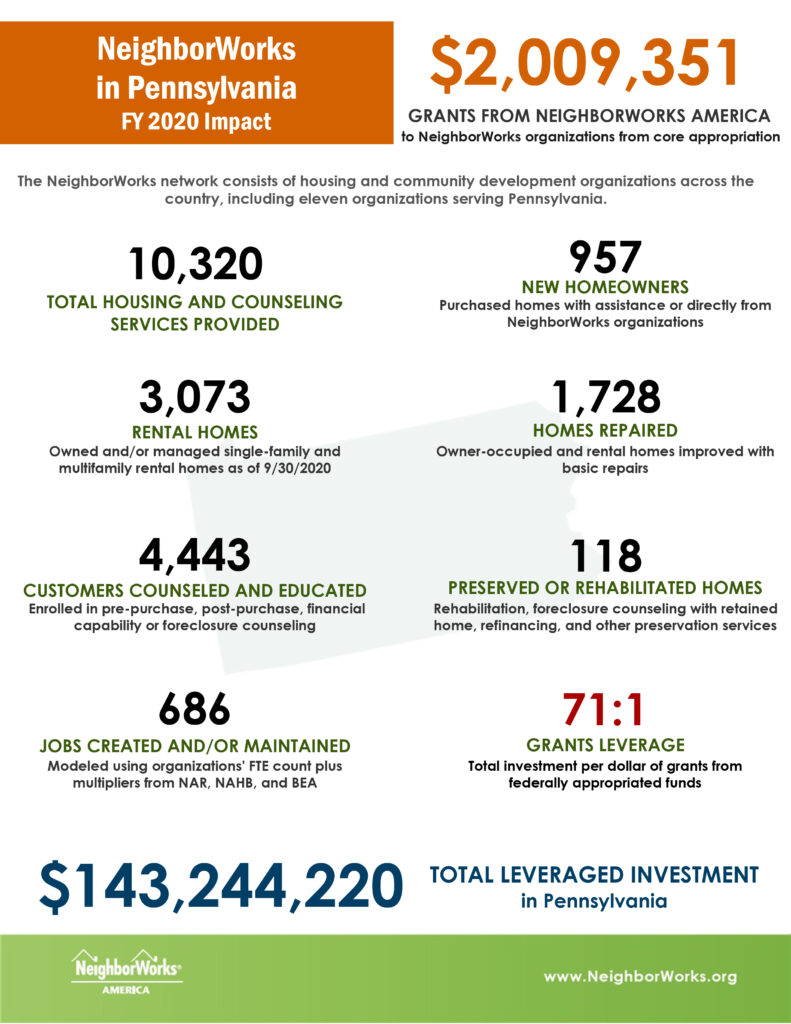 Building on the network of excellence that is a NeighborWorks tenet, Pennsylvania NeighborWorks organizations formed an association, the NeighborWorks Association of Pennsylvania or NWAP, and created a powerful and forward thinking agenda to lift all communities up across the state.
NWAP leverages member strengths to address real issues affecting individuals, families and communities. Members collectively committed to increasing access to quality affordable housing; helping households achieve financial stability and build wealth; and revitalize communities and their health, wealth, and well-being. While these goals may seem aspirational, NWAP expects to achieve these goals by developing and strengthening new partnerships and opportunities.
The new faces and fresh perspectives, such as HDC's CEO Dana Hanchin, are already impacting the association. The group is ready to kick off its recently completed strategic plan, which hopes to raise visibility of the association and result in bigger impact in the Commonwealth.
After serving as director of the association for the past 10 years, Craig Burkley is energized in this new direction. "These new directors are hitting the ball out of the park," he said. "We are more racially and ethnically diverse, represent suburban, rural, and urban areas and bring varied life experiences to the table. NWAP truly looks like what our state and country are all about. I am excited for the future," he concluded.
Learn more about NWAP Organizations:
Arbor Housing and Development
HDC MidAtlantic
HACE
NeighborWorks Northeastern PA
NeighborWorks Western Pennsylvania
www.neighborworkswpa.org
New Kensington Community Development Corporation
NHS of Greater Berks, INC
PathStone Corporation