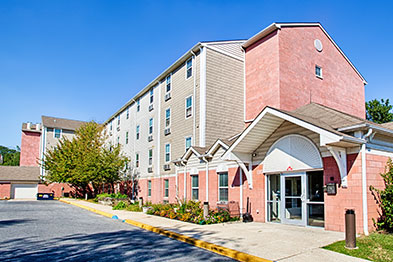 Preservation of affordable housing is an important part of the work we do at HDC to ensure the longevity and continued affordability of apartments for the future. In March, HDC, in partnership with Mission First Housing Group, closed on the Chester County Preservation Initiative, which will rehabilitate and preserve 97 apartments in three communities in Southeastern PA. The three communities involved in this effort are Ash Park Terrace and Washington House Apartments in Coatesville, and Oak Place/Hannum Gardens in West Chester.
This $20.5 million project, which is funded through a 4% low-income housing tax credit program, is unique in that it is the first of its kind where HDC has formally partnered with another nonprofit to complete it. The Housing Authority of Chester County (HACC), which was the former owner of these properties, issued a Request for Proposals and selected HDC and Mission First Housing Group as co-general partners. HACC was also instrumental in helping to convert existing public housing rental assistance contracts to HUD's Rental Assistance Demonstration program, which will increase the properties' accounting and property management efficiencies over time. This was also the first time HDC was able to complete this conversion.
Renovations will include various apartment upgrades, energy efficiencies, and improvements to basic systems that will extend the life of these communities by 30 years. It will also provide funding for Resident Services at the properties for the next 15 years, ensuring residents can access programs and services to support all aspects of their lives beyond housing.
We are honored to continue providing our residents with a quality standard of living in our communities, and the security of knowing their homes will remain affordable for the foreseeable future.