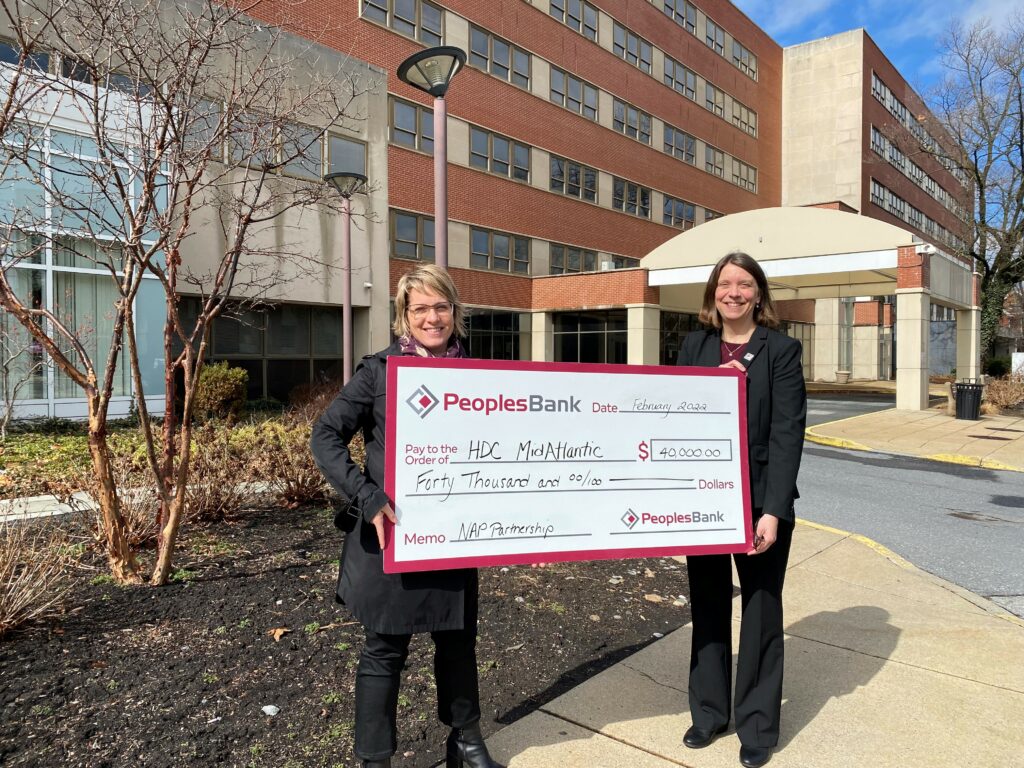 The Neighborhood Assistance Program (NAP) through the Pennsylvania Department of Community and Economic Development is a critical way that community partners can support community and economic development, including affordable housing, in their local areas. Partnerships through NAP help to ensure that organizations receive the financial support they need to bring successful projects to neighborhoods throughout PA.
We are excited that PeoplesBank, A Cordorus Valley Company, recently utilized this program to support Phase 2 of the development at College Avenue, which will focus on the renovation of the Delp Wing of the St. Joseph's Hospital main campus. A portion of the renovated space will be owned and managed by Milagro House as residential living suites for women and children as they take part in Milagro House's program. Final details of the renovation are still being defined.
Earlier this month, HDC CEO & President Dana Hanchin gave PeoplesBank Executive Vice President & Chief Risk Officer Diane Baker a tour of the site on College Avenue to talk through the plans and demonstrate the tangible impact strong partnerships like this have in strengthening this development.
HDC is thrilled to welcome PeoplesBank on as a new partner, and we look forward to the community change we will create together in the future.