HDC's Resident Advisory Council was launched in 2022 as a vehicle to amplify resident voices and create opportunities for HDC residents to have a seat at the decision-making table, providing input to the HDC Board of Directors.
Fifteen residents from across HDC's footprint volunteered to participate in this Council, discussing important topics, providing feedback on HDC policies and procedures, and sharing experiences with each other. Over the course of the year, the residents met four times via Zoom. They were able to meet in person in August at the Resident Advisory Council Celebration at the S. Dale High Leadership Center in Lancaster, PA. The afternoon was full of acknowledgements and fellowship as members reflected on their time on the Council.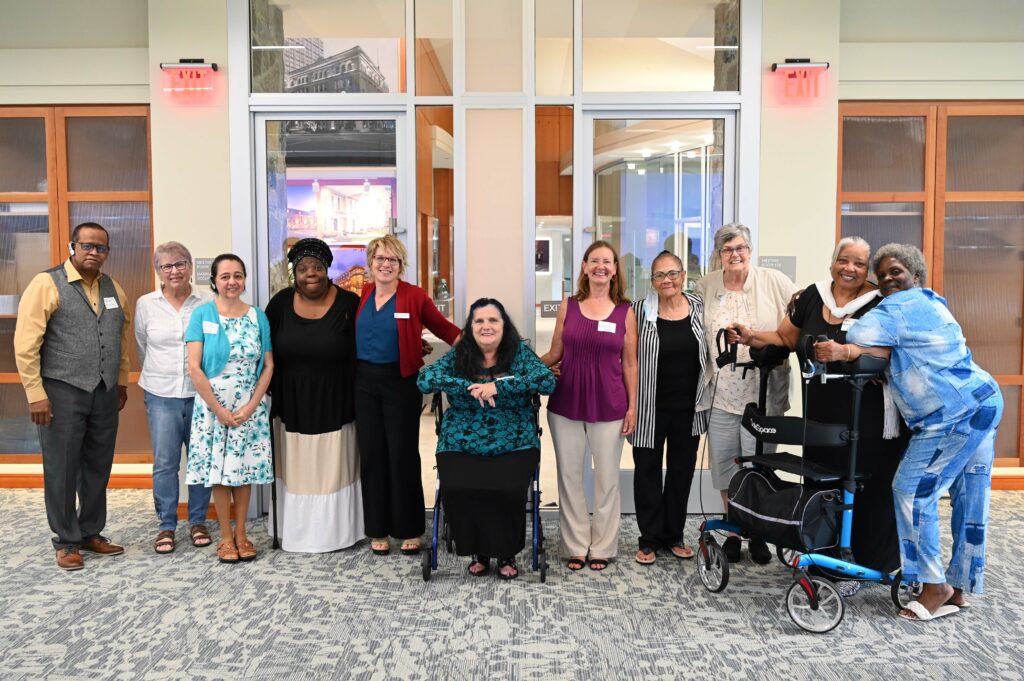 "Today I thank you who made this possible. A thousand thanks for allowing us to reach your homes through the means of technology, for sharing with us your ideas and concerns as residents committed to your community and to the Residents Advisory Council," Edwin Martinez Feliciano, HDC Board Member, resident of Duke Manor Apartments, and Chair of the Council, shared at the event. "I hope this experience helps you continue to grow as a human being every day; as residents who give everything for their community and the seed continues to spread to all HDC communities."
Residents were given a certificate commemorating their participation in the Council's inaugural year.
"It was an honor to participate on the Council," Joan Sehl, resident at Southgate Apartments in Leesport, PA, shared at the celebration. "There were so many good ideas shared. I really believe, what are we here for if not to help others in life?"
Six residents have decided to stay on the council for the next year. A Review Committee made up of staff and resident council members are currently selecting new participants to serve on the council for the upcoming year.
Learn more about Resident Engagement opportunities here: https://hdcweb.org/resident-engagement/